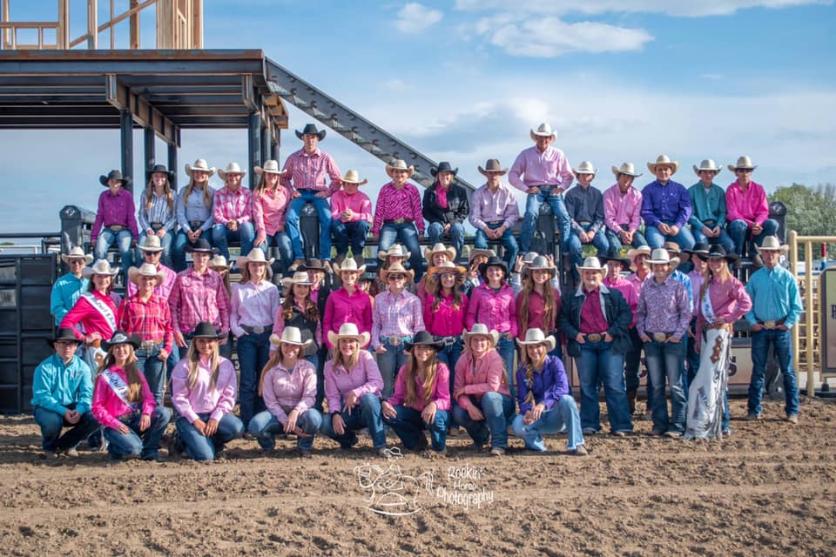 Membership Information
All memberships must be done online!! Check the membership checklist for information on how to complete your membership.

Complete memberships using this link:
Entry fees have been raised to $18 per event. There is also a $5 office charge per rodeo/per member ($10 per weekend).
High School Members must now sell $350 in ads and Junior High Members must sell $200 in ads. If High School members sell in excess of $350 50% of the excess will be paid back to them.
State Finals Schedule & Information
RCH and cutting schedule is as follows –
Wind River Arena, 70 N 4600 E, Rigby ID
Dry camping is available. There are only 32 stalls so stalling is limited. As of right now, I'm waiting on a couple districts to submit entries before I know how many total contestants we have. Stalls may also be available at Jefferson County Fairgrounds in Rigby (208) 745-6685 or Madison County Fairgrounds in Rexburg, 208-356-3139.
Other off-site stalling options -
Stalls Phone Indoor Prices Outdoors
Becky Miller-East Blackfoot
7 miles NE fairgrounds 208-221-1090 11 indoor stalls 16X16 stalls $100/week, not bedded Outdoor pens can be split for 10-12 horses
$140/Bedded
Nichole Pilster
4 miles east of fairgrounds (Rich Lane) 208-351-1177 9 inside stalls bedding provided 100/week Indoor bedded 4 outside runs covered 12x24
80/week outside runs 3 outside large open pens
No bedding required, sand
Large Cutting pen to ride in
Brenda Hannan Blackfoot
4 miles E Blackfoot (Rich Lane) 509-430-4615 1 stall inside bedding provided $25 night 3 Runs outside not covered, no bedding required, sand
Holly Davis
5 miles NE of fairgrounds Tanner Lane 208-971-2954 7 stalls call
Saturday, June 13, stall and camping check in 9pm
There is another event taking place on Saturday so we have to give them a chance to clear the facility. You may need to clean a stall before you can occupy it. Bring own bedding.
Sunday, June 14, 1st and 2nd go of RCH and cutting
7:30am contestant check-in,MUST bring report card or transcript
9:45am MANDATORY contestant meeting
10am 1st section cutting, boys first
RCH will follow 1st section cutting Monday
Monday, June 15, short go (top 20) RCH and cutting
9am cutting followed by RCH
30 minutes after completion, awards and state paperwork
Contestants must clean their own stalls. Help to tear down after the event will be greatly appreciated.
If a contestant is also a rodeo contestant and has horses, those horse can go to Blackfoot. We will have stalls assigned by Thursday. We will not have room to stall the cutting and RCH horses in Blackfoot.
All other contestants can arrive in Blackfoot and check in on Monday, June 15. No early arrivals. No early check ins.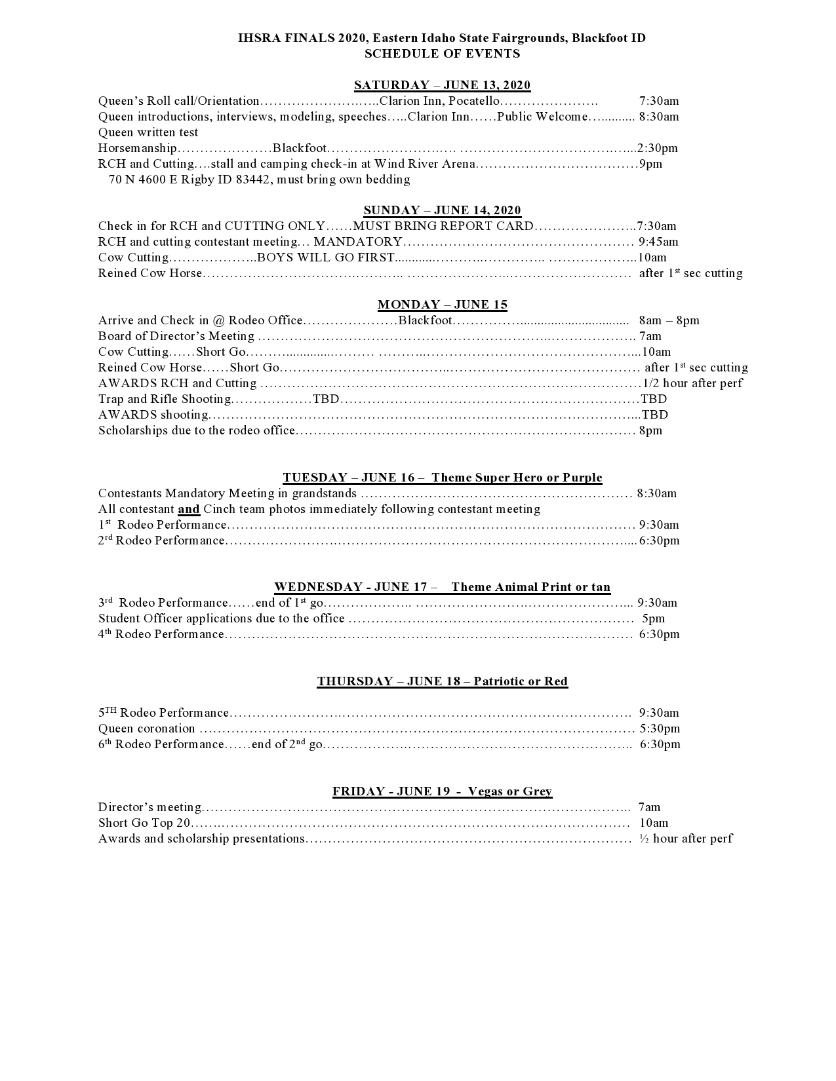 Important Information:
5th District Secretary:
LuAnn Swainston
P.O. Box 163
Richfield, ID 83349
208-487-2306 (home)
208-539-2306 (cell)
5th District Clubs:
Richfield High School
Dietrich High School
Shoshone High School
Gooding High School
Jerome High School
Wendell/Hagerman High School
Valley High School
Wood River High School
Mountain Home High School
Carey High School
Camas High School
Glenns Ferry High School